TJ & the Time Stumblers book review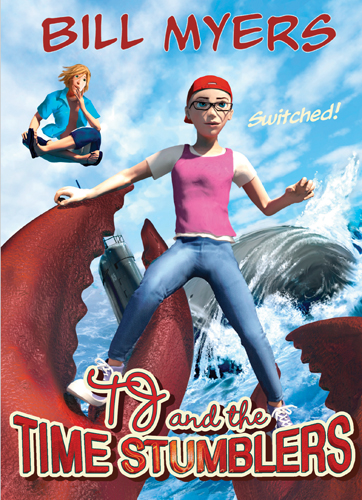 This is a book written by Bill Myers. It is the "Switched" edition of this series of books called TJ and the Time Stumblers. It is a good book for teens and young adults, and reaches into the imagination. It flows nicely, and is easy to understand. The main character is a girl in this book, so it might be more for a female reader. It's an upbeat and fun book to read and would be a good book for night time reading as there is nothing "scary" in it. Their are funny points in the story, but the girl does end up bald. Not sure that a young girl would want to read that. Other than that it is a good book.
I did not receive any financial compensation for this review. I did, however, receive free product from Tyndale Publishing for the purpose of this review. All opinions are my own.