L'Occitane Review
L'Occitane
sent me some shampoo to try out, and write a review. I was excited to try this because all of their products are natural beauty products which I really like.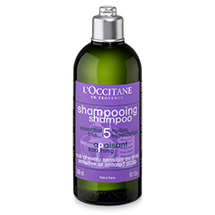 Photo property of L'Occitane used for demonstrative purposes only. No copyright infringement intended.
First, let me say, I am extremely pleased with the way this product made my hair feel. My hair tends to be on the dry side, and it felt like there was so much added moisture in my hair after using this shampoo. It felt softer, and I was quite happy.
It lathered very nicely, and I did not need to use alot at one time, making it last longer! If I was to recommend a natural shampoo for someone, it would be this product. I am very pleased with it, and I have nothing to say but good things.
Be sure to check them out today online, and see all that they have to offer. For a location near you,
click here
.
You can follow them on
twitter
and
facebook
.
I did not receive any financial compensation for this review. I did, however, receive free product for the purpose of this review. All opinions are my own.