Anti Acne Pillow Case Review
Skin Alley sent me an anti acne pillowcase to review, and I must admit I love it! Sleeping on this pillowcase offers many benefits for your skin, not to mention how comfortable it is to sleep on.
It is a revolutionary new pillowcase that is infused with natural acne medications to help fight acne while you sleep. It is made from bamboo fibers and infused with natural oils to help fight acne. All this, and it's machine washable!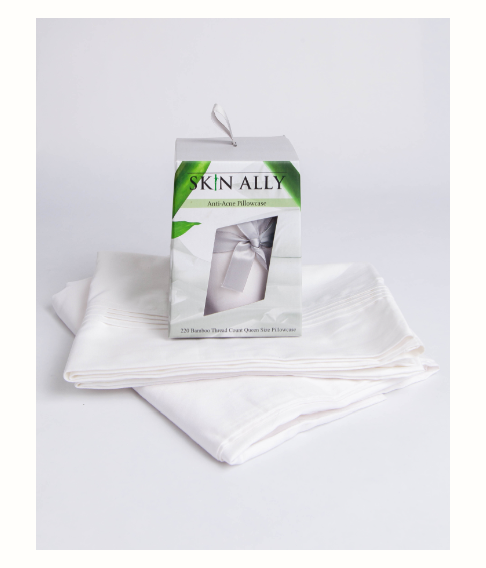 Photos on this post are property of Skin Alley, used for demonstrative purposes only. No copyright infringement intended.
So, what are my thoughts on this pillowcase?
I am amazed at the fragrance of this pillow, very relaxing to sleep on, from the essential oils in it. I have slept on it for approximately a week now, and have not had any breakouts whatsoever!
It is extremely soft, and felt amazing against my face. It helped me sleep more comfortably throughout the night as well.
This will make a great gift this Holiday Season, so be sure to head on over and check out the website while you're doing your online shopping for gifts!
This blog has
affiliate
links and sponsored articles. Please read my
disclosure policy
for
more details
.