Introducing The Newest Product From Annmariegianni!
This blog contains sponsored posts and affiliate links. Please check out my disclosure policy for more details.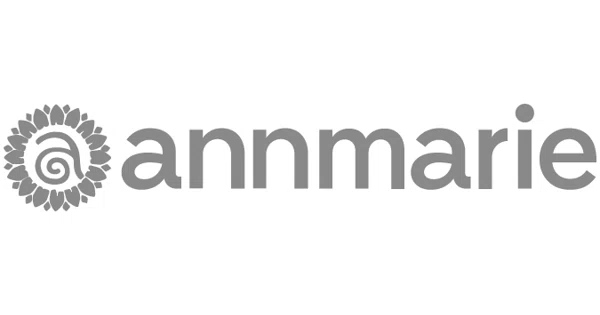 I have used their products for some time and you will probably remember me sharing my stories with you all here. Recently they launched a product called Charcoal Cacao Mask.
MEET THE CHARCOAL CACAO MASK
What is your favorite skin care ritual? What truly gives you the experience of being at the spa, right at home?
At Annmarie, we understand that self-care comes in many forms and rituals, and our absolute favorite is the practice of facial masking. Facial masks are not just a specialty product, but an essential part of maintaining healthy skin as we grow younger.
You'll often see team members in the office multi-tasking while masking (yes, I'm guilty!), and some of us thoroughly enjoy making DIY masks at home, tapping into our inner alchemist, using beautiful ingredients straight from the kitchen.
Think of masking as a nutritious meal or even a deep cleanse, but for your skin! It is one of the best treatments you can give yourself. Be it oily, blemish-prone, dry, mature, sensitive or dehydrated — taking 15 minutes out of your day, once or twice a week to mask, can deeply enhance your skin and target specific concerns.
charcoal key ingredient benefits:
For the love of masks, meet our newest addition to the Wild Alchemy Collection: Charcoal Cacao Mask, an antioxidant detoxifying treatment for all skin types.
activated charcoal
Every day, our skin is exposed to environmental toxins and if you're an urban dweller, this exposure multiplies. Toxins can wreak havoc on our skin if we aren't taking extra steps to remove them.
Activated charcoal
, with its extraordinary ability to draw dirt and other micro-impurities from your pores, deeply clarifies the look of your skin when applied topically.
We source a super fine, highly absorbent charcoal powder from coconut shells. Studies have shown that with activated charcoal's large surface area, it is known to absorb 100 to 200 times its weight in impurities. Hello, fresh face!
Charcoal is naturally the focal ingredient of this mask, but by adding it to a base of soothing aloe vera, invigorating rosemary distillate and other calming botanicals, prepare yourself for a cooling, magnetizing experience that once applied over the skin, can absorb negative impurities, while providing positive results — instantly.
cacao
You've seen it in your smoothie, your mocha and desserts — this magical bean is ripe with benefits and too good to only eat, so we incorporated it into this mask to feed your skin, too.
Cacao is brimming with antioxidants, flavonoids, and potent beauty-enhancing minerals like zinc, copper, iron, selenium and manganese. These nutrients help protect your natural barrier from environmental stress, while infusing your skin with decadence.
Cacao also houses one of the highest ORAC values in the world and has historically been used for thousands of years, dating back to ancient Mayan and Aztec times. This powerful plant holds a lot of credibility in the beauty community, so naturally, it's our vibe!
white willow bark extract
The Willow Tree, also known as Salix alba, is comprised of many beneficial properties for the skin. The inner bark is what is used to extract these properties which include compounds: salicin, tannins, and flavonoids.
Salicin works to gently exfoliate the skin, revealing a clearer complexion.
Tannins tighten and tone the look of the skin, reducing pore visibility and excess oil.
Flavonoids recharge our skin with their abundance of antioxidants, reducing the appearance of fine lines and wrinkles over time.
This wonder bark can really assist all skin types. For those with oily and blemish-prone skin, white willow will balance and remove surface build-up, while those with dry and mature skin can count on it's gentle exfoliation for softening and evening out the skin's texture.
For sensitive skin, it's impressive soothing effect is like wrapping your skin in a cool compress, easing the look of temporary redness with every application.
This makes a great stocking stuffer and the texture is my favorite part! It's so smooth and not gritty at all.
Be sure to head over to the website and check out all of their products! You won't be disappointed.