Ocean's Halo Organic Seasoning
This blog contains affiliate links and sponsored posts. Please check out my disclosure policy for more details. #Gotitfree
It's the Season where we have our loved ones over for dinner and family gatherings, so it's important to provide healthy meals for everybody you love. It's not just the food though, think about the seasonings that go in it.
Ocean's Halo offers organic seasoning that is sure to please everybody's taste buds at dinner!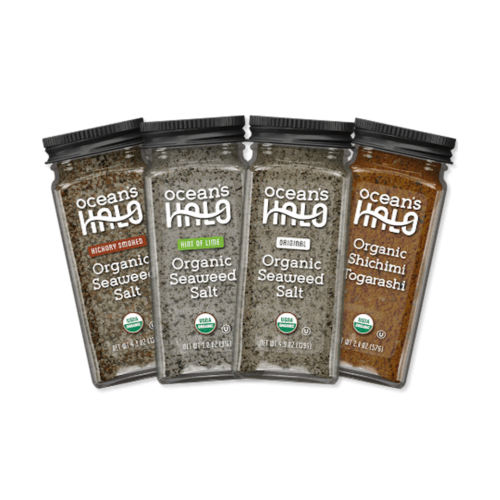 Low in sodium, these seasonings are extremely flavorful ( a little goes a long way) and come in variety of different flavors. They are also certified vegan.
My favorite is the organic seaweed salt, not too strong or overbearing and organic, what more could I want? Perfect for seasoning meats, pastas, rice, veggies and much more. Be sure to check all of them out at your local grocery!